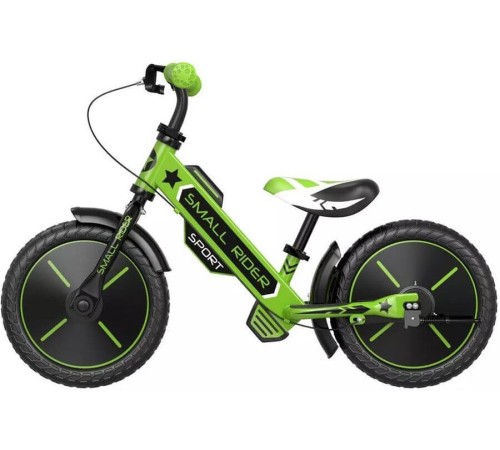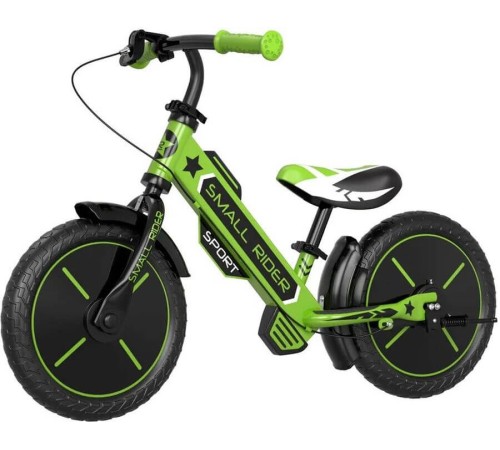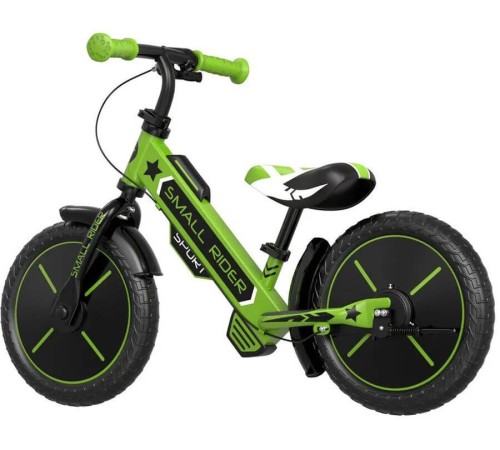 Dimensions (LxWxH):
68×17×32 cm
Height adjustment
The steering wheel and seat are height-adjustable without special tools (handy quick release clip)
Smooth steering turns
The steering wheel is controlled with just one finger thanks to the effect of the bearing. Maneuvering is incredibly easy and comfortable.
Parking stopper
Thanks to the folding parking stopper, you can put the balance bike anywhere without leaning it.
Characteristics:
Model - Roadster Sport
Version - 5th generation (2021)
Level - premium
Age - from 2 to 6 years
Maximum load - 30 kg
Frame material - aluminum
Handlebar width - 39 cm, handles - 11 cm
Turn limiter - yes
Seat adjustment - 30-37 cm
Brake - hand + foot
Box size - 68x32x17 cm
Steering wheel - smooth, bearing effect
Parking stopper - yes, foldable
Mudguards - yes, 2 pcs
Wheel size - 12'
Corporate decor (stickers on rims) - yes
Non-slip pads on the rear fork - yes
Advantages - super-light, no need to pump up the wheels and they will not be punctured
Balance bike weight - 2.8 kg
Weight with box - 3.3 kg
Wheel type - EVA (PVC)
Rims - plastic
There are no reviews for this product.
No questions about this product.