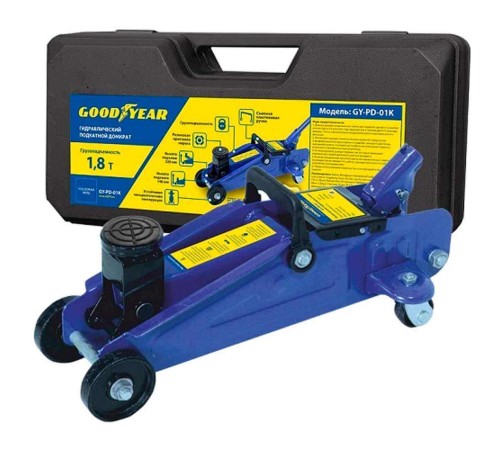 3 590 р
This product has a minimum quantity of 2
The Goodyear GY-PD-02 jack is your faithful assistant in car repairs. The compact accessory does not take up much space in the trunk and is useful if, for example, you urgently need to replace a damaged wheel on the track.
The trolley-type device with a hydraulic drive allows you to easily raise the car and make the necessary repairs. The carrying capacity of the accessory is 2 tons. The four-point base gives the structure stability.
Нормальный домкрат за свои деньги
No questions about this product.